Osakan Thrash Metal Goddesses Valkyrie release their first ever full-length album on Slumber Records in April, after 32 years! Note they are not Valkyrie (Melodic Progressive Heavy Metal band who released one EP in 2005) or Valkyrie (Black/Doom Metal band from Tokyo) or Valkily, Valkylie, Valkyr, Valkyrie or any number of similarly named bands. They reformed in 2015 (minus their original vocalist, who had moved to the US). This is their second record on Slumber after last year's EP, the three songs of which are repeated on the album. Not sure if they're remixes like Lovebites though. They boast an average age of 47.75.
Cover: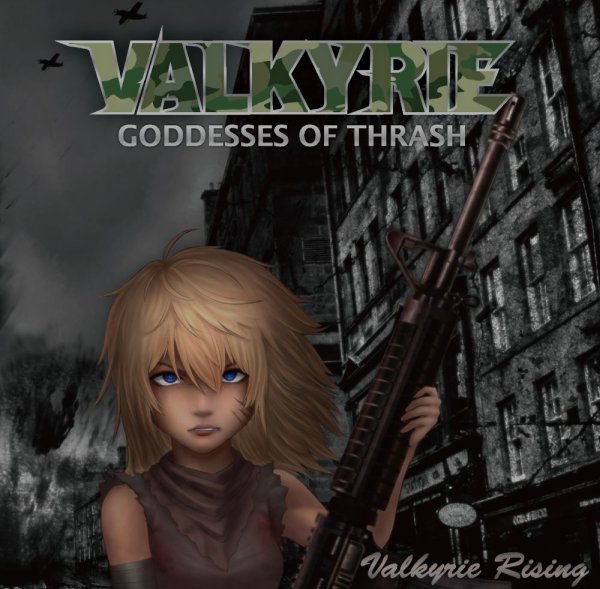 Track list:
1. Westwind
2. Destiny
3. Death's Head
4. No Way To Heaven
5. O
6. Metamorphosis In The Dark
7. Till Dawn
8. SS
9. Distorted Faith
10. Void Of Heat
No trailer, but here's the trailer for the EP, which should do for now:
Price: 2,700円 (But maybe
qpr
can get you a good deal from bassist Atsuko!)
Feel free to request a translation
here.
And check out my previous work
in this section
.
Please bear it mind I'm always busy though and it may take a while!