'Post-Apocalyptic Androids' and all-round 80's tribute act 'Hell Dump' dump their second full album on us at the end of May on Slumber Records. Otherwise known as four guys from Tskuba City, Ibaraki, they're very much into their period stage kitsch and roleplay, as you can see below.
Cover: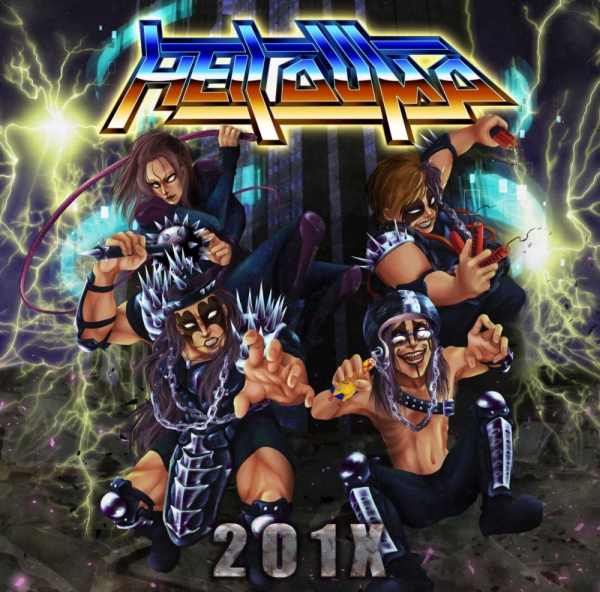 Track list:
1.HELL DUMP
2.ZOMBEER
3.cyborgs from hell
4.悪夢のドクターストップ
5.超包丁
6.TSUKUBA EXPO
7.殺人力士
8.パワーを信じて
Disk Union bonus is a what is no doubt a touching DVD-R of lead vocalist Satan Suzukis birthday party!
No trailer as yet, but here's a recent performance if you want an idea of their approach:
Price: ¥2,500
Feel free to request a translation
here.
And check out my previous work
in this section
.
Please bear it mind I'm always busy though and it may take a while!