09-05-2019, 07:41 AM (This post was last modified: 09-05-2019, 10:08 AM by ReplicantDeckard.)
The Mayu (ex-Lipstick) cover band has now formally named themselves NEMOPHILA, and describe themselves as a "superstar girls metal band" (スーパーガールズメタルバンド).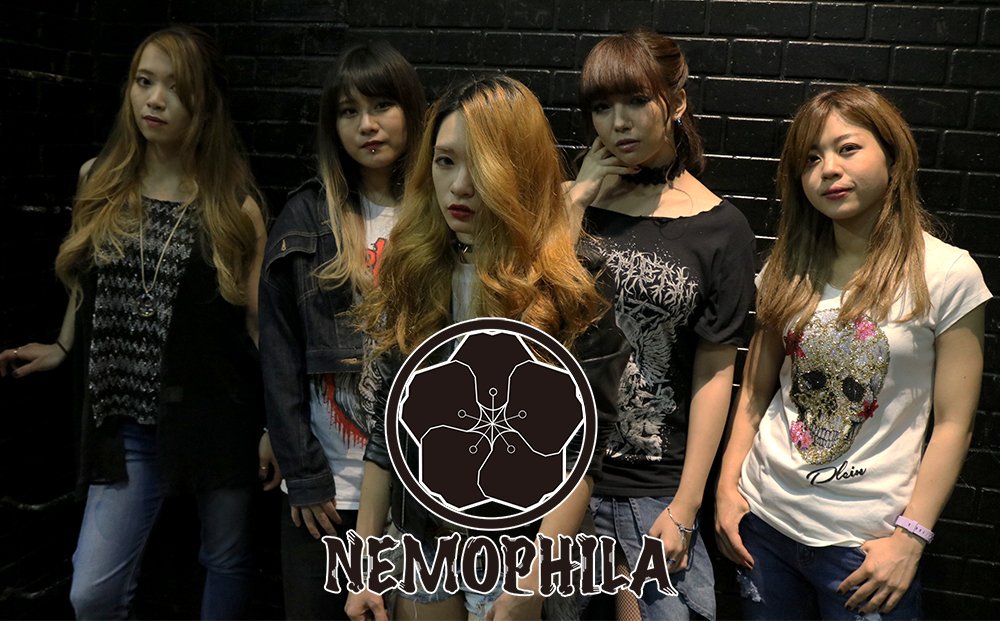 They are comprised of young women who will probably already be familiar to you in the Tokyo female band scene:
Vocals: mayu (ex-Lipstick)
Guitar: SAKI (Mary's Blood, WGGC)
Guitar: 葉月(HAZUKI)(Disqualia)
Bass: HARAGUCHI-SAN
Drums: むらたたむ(murata-tamu)
They will debut (under this name) at Metal Weekend 2019 alongside Loudness and Hammerfall on 14th and 15th September at Zepp Divercity in Tokyo. They will open both nights:
Hitherto they've been playing covers at their performances, but I don't yet know what their setlist will be at Metal Weekend. At present I don't think they have a website, but they did just debut an official Twitter account:
They were still calling themselves "Mayuセッション" (Mayu session) a short while ago when they played Wildside Tokyo this evening -- and may have announced the new name at that performance, since the tweets announcing the new band followed that performance.