Doom Alligator are unfortunately not Japan's latest entry in the Doom Metal category - they're an Osakan Hard Rock band who describe their own style as 'Hard Pock'. Which just goes to show you you should never let bands describe their own style. Anyway, their thing is to do pop style female vocals with fairly technical and heavy instrumental backing. This is their first EP.
Cover: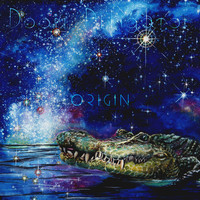 Track list:
1. Crazy World
2. つないだ日
3. ひとりばっちRacer
4. To the World
5. シグナル
Trailer:
Price: ¥1,620
Feel free to request a translation
here.
And check out my previous work
in this section
.
Please bear it mind I'm always busy though and it may take a while!